Cover Page Templates For Reports Built With Microsoft Word.
The cover page templates are the first thing that a person sees in any given report. Regardless of the report type or what you describe in its content. Adding a cover is an easy process previously described step by step to achieve awesome results, not to mention, to empress those who would receive your report, and give them a good idea about the content. Here you can find several Microsoft office – word – cover pages templates that you can use as title page right off the bat.
First of all this item is selected for those who need Their work to feel authentic and have a certain hand-made feel to it. it's a star like the one you find in artistic crafts.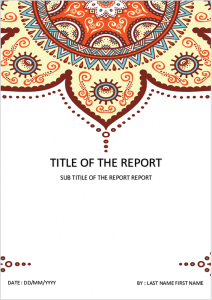 If you want to keep it simple and classic. It is not one of those where you can find a lot of colors and shapes. However, it still looks great.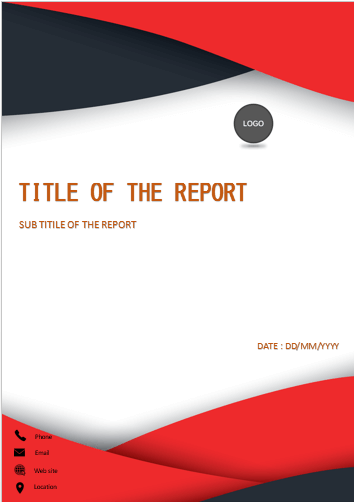 This one is rather designed to be used in a professional domain. most noteworthy employees can put this cover page on their business reports and definitely it will have a big hand in impressing their superiors.
Whenever there is a competition, and you need your report to pop. either to be the winner that you are. Or simply to get more points and get good scores in your studies. You can go ahead and pick this one and wait to see the results.
With its graphical design and its golden color, this great cover is best for those who love fancy stuff. It can make your report special and recognizable alongside many others.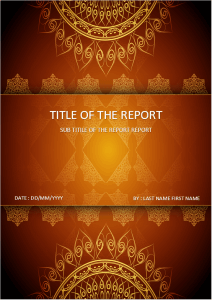 If you are someone that wishes to raise the bar high, this is the cover page that I would use. its unique geographical contour will make your report special even more.
This one is designed for our younger clients. Children also have school projects to do, therefore we thought of them and we propose this cover page for parents that love to see their children shine and remarkable.
This one is for those that just like simplicity and would want a cover that is different from what you usually see, its simple, cool but most importantly a very good looking cover page.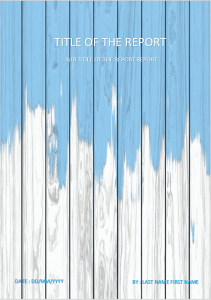 If you like painting, drawing, graphite, and all of those colorful and beautiful arts, this cover page is dedicated to you.
For the final cover page template, we choose to put this one. We designed it for the nature lovers out there that prefer to decorate their work wildlife style. Moreover, you can use it as well if the subject of your report is related to the environment.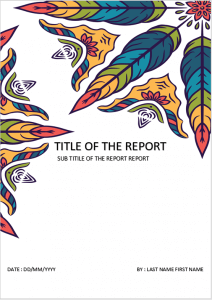 For all these cover pages templates and many more you can visit our store. You can Browse our products randomly. Or if you know what you are looking for, you can choose the proper category.
pinterest pin, follow us on pinterest